Deutsche Telekom / FederhenSchneider
During my time at Cologne based agency FederhenSchneider I worked on different projects for Deutsche Telekom, these are the two of them I liked most.
Happy birthday, T-Systems!
An intern campaign to celebrate the 10th anniversary of the Deutsche Telekom's B2B brand – not only for T-Systems itself, but the whole company. So the ads were seen by over 200.000 employees all over the world. The campaign was executed in English as well as in German.
Posters and Postcards were produced in two languages.
Hung and laid out internally in Telekom offices all around the world.
Each of the three motifs represent a T-Systems business division.
On-Board WiFi
A simple and easy to understand visual for an onboard wifi service. The first idea shown here got executed in print ads and online banners for an aircraft trade fair in Malaysia.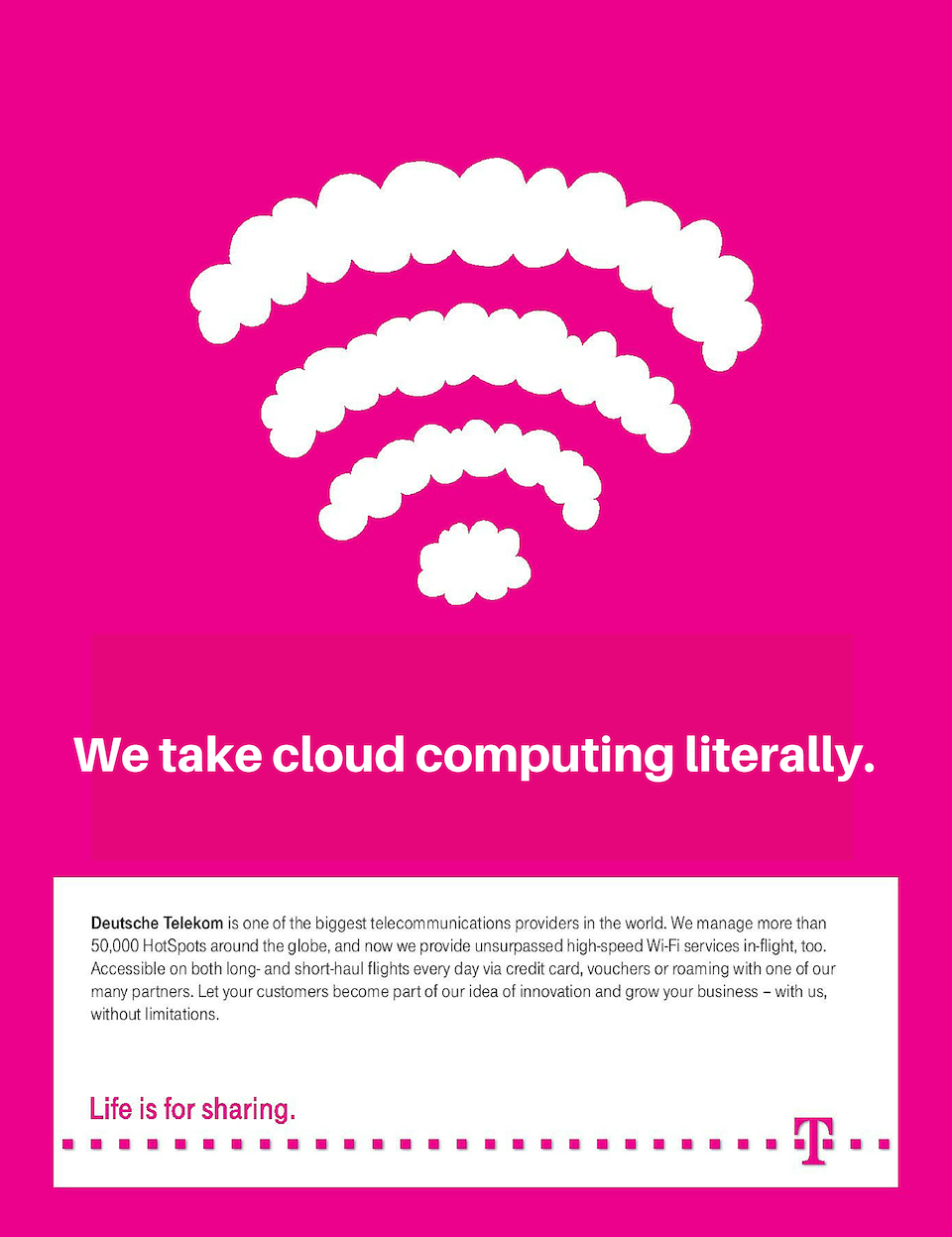 Last minute the client decided to switch headlines, so the final ad said: "With us, the sky has no limits."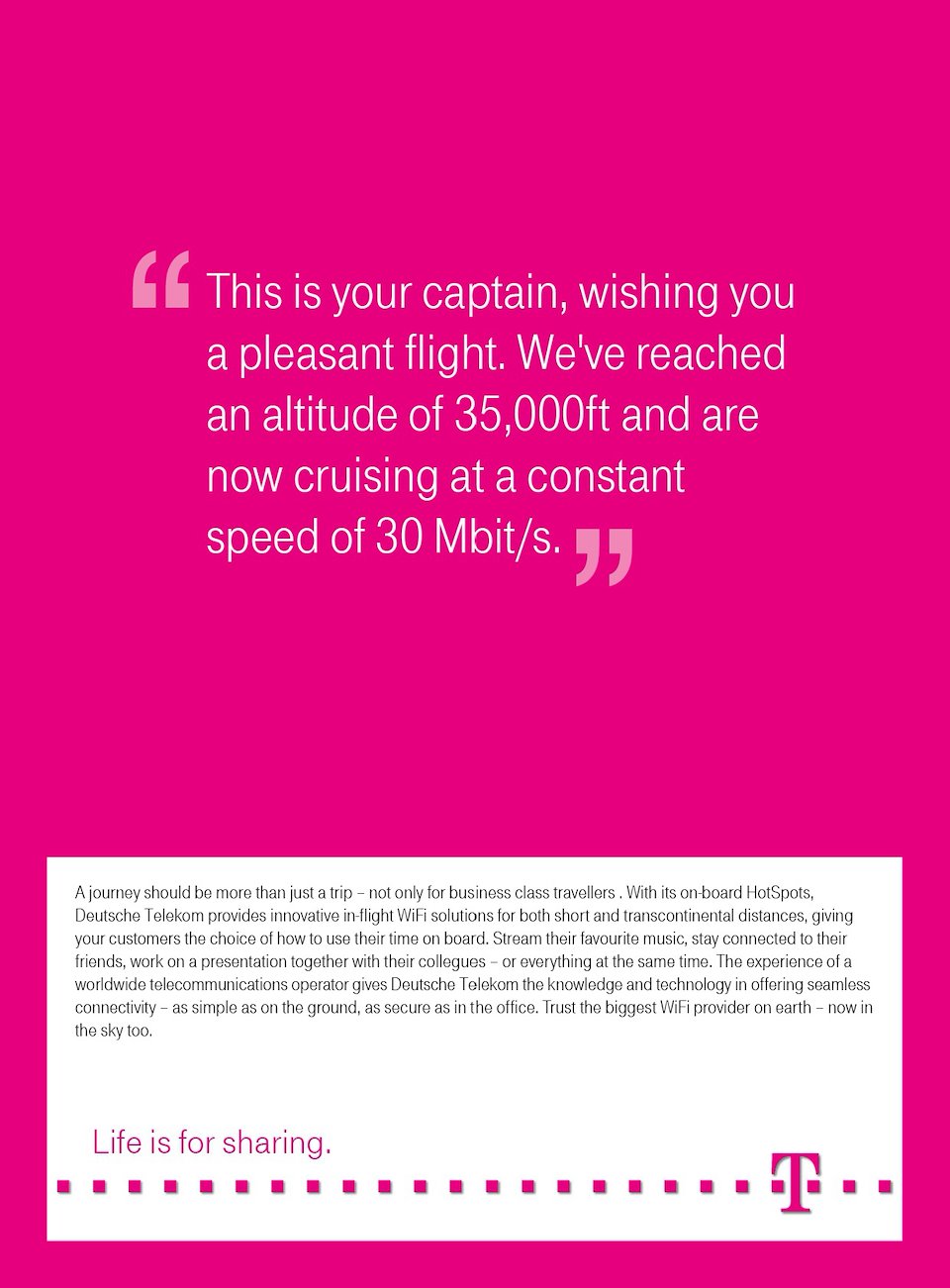 This was an alternative idea for the onboard-wifi ad.